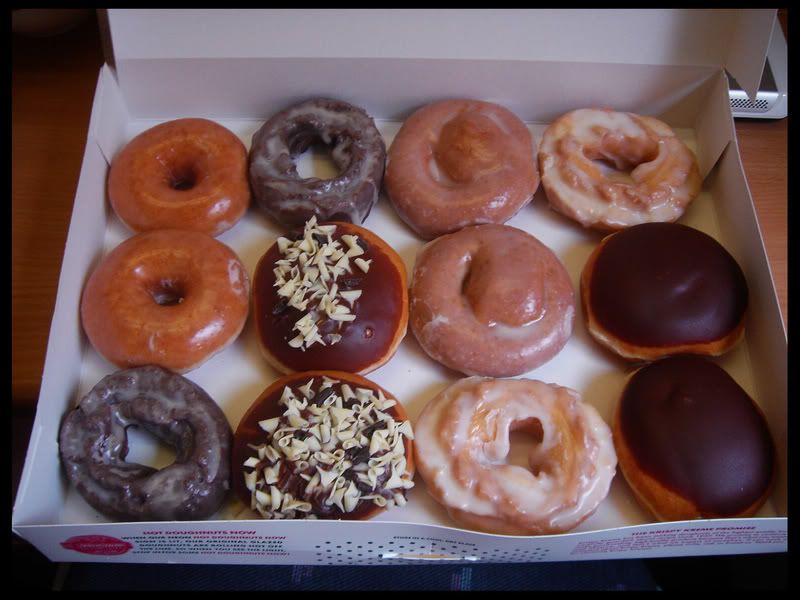 original glazed (THE best), glazed chocolate cake, chocolate dreamcake, cinnamon bun, vanilla cake, chocolate iced custard filled.
mmmmmmmmmmmmmmmmmmmmmmmmmmmmmmm ....
the boyfriend surprised me by walking aaaaaaaaaaall the way to kripy kreme's drive through shop somewhere near the great cambridge road while i was in class about 3 weeks back. i came back into my room with a grinning boyfriend with a BIG BIG BIG
BIG
BOX OF
B

L

I

S

S
.
i thought it was overrated.
i believed it was overrated.
it looked like it was overrated.
but it's not.
btw, it's Krispy Kreme.
WITHOUT the "s". why do people keep adding an "s" behind the Kreme??
Krispy KremeS sound retarded! hahaha :)
imma get somma that on saturday! :D